Distributing agent of hot stamping foil from Korea in Binh Duong - Worime Vina Company specializes in providing all kinds of Korean heat-pressed billets, hot stamping foil from Korea high quality, diverse models with good price.
What is heat-pressed billet?
Thermal transfer printing is an extremely popular printing method that is performed through thermal media rather than directly printing the image onto the material. The working principle of this printing method is divided into 2 phases: printing the image on the workpiece and then pressing the thermal transfer of the image from the workpiece to the material to be printed.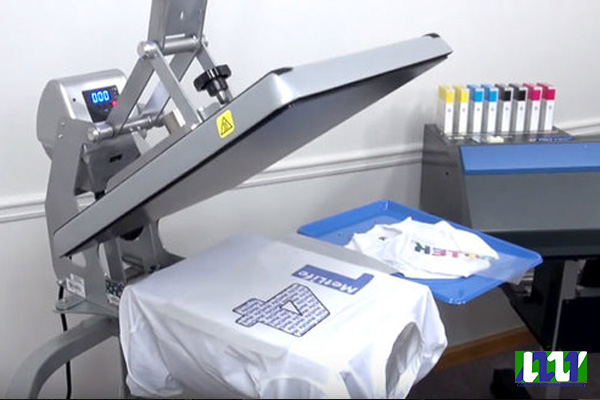 Heat-transfer blank or also known as heat transfer printing billet, heat transfer billet. This is an indispensable intermediate in the heat transfer printing process, using a press to transfer heat onto the media to help the ink stick to the materials.
Popular types of heat-pressed billets today
Here are some of the most popular types of heat-transfer printing blankets, also known as heat transfer printing, that you can refer to:
1. Thermal transfer printing paper
Thermal transfer printing paper is the most common type of print stock. The ink will be heat transferred to the printing paper and then pressed onto a bright colored polymer, capable of withstanding high temperatures.
The cost of the machinery using the thermal transfer printing paper is not too high, so any facility can invest and own it.
2. Heat transfer printing decal
Print embryo is vinyl film used to heat press on materials to be printed such as simili and fabric. This decal can print on all fabrics with a variety of effects such as emulsion, reflective, metal, mirror, ... and has an extremely reasonable price.
3. Pet heat transfer
Heat transfer pet has the same properties as heat transfer decal. However, the production process is completely different. If Decal produces film first, create shape later, use heat transfer pet to create shape right from the production time. Therefore, this method can satisfy large orders.
4. Hot stamping foil
Hot stamping foil is a pre-colored coated film. When printing, the billet will be applied with a layer of hot or cold glue and then pressed against the printing media (mainly fabric).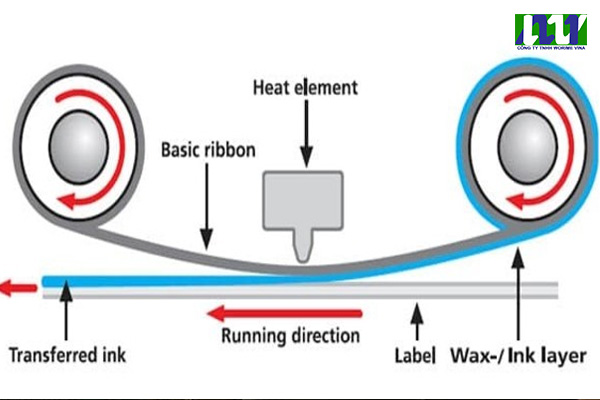 This printing method has less resistance than heat transfer paper and decal. Their printing effect is also dependent on the ones already provided.
5. Stone beads
Stone beads are attached to the glue and then heated onto fabric products for the purpose of further decorating them. The working nature of this method is similar to pet heat transfer.
6. Sie stamp, heat-laminated logo
This is a heat transfer pet material but the production process is simpler. This material can produce various effects depending on the toner. This method is commonly used in making costumes, school uniforms, ...
7. Embroidery logo
The embroidery logo covered with TPU glue, when pressed, will make the material more lively, eye-catching and trendy.
Selection criteria of heat transfer printing billets
+ Selecting billets with good coverage will bring perfect quality for prints, extremely sharp, durable.
+ The cost of thermal transfer printing billet: People often choose the types of printed billets with reasonable prices.
Where to supply the best heat transfer injection molding material today?
The supplier of good thermal foil (heat transfer blank) that you should choose should meet the following criteria:
The unit received many positive feedback from customers.
+ Having the right price, competitive to save you a lot of costs.
+ Progress of supplying orders quickly and still ensuring quality.
+ The units have long experience in printing technology, the most modern machinery system.
Where is the prestige and quality of thermal transfer printing done in Binh Duong?
If you are wondering where to place the thermal transfer printing in Binh Duong, reputable and quality assurance, please contact Worime Vina immediately. With many years of experience operating in the market of fabric printing, screen printing,... Worime Vina has created thousands of quality printing products to conquer the most demanding customers. Therefore, Worime Vina has built a firm foothold in the current market.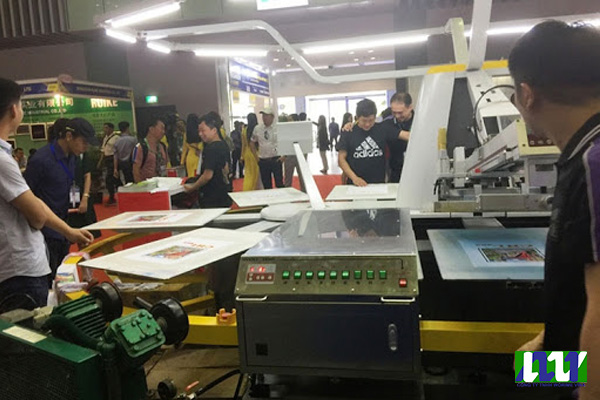 We are one of the powerful suppliers of textile foils since it was founded in 2000 in Korea. We are supplying our foils to all around the world. We have developed over 200 color foils as well as Holographic and Patten foils.
Lots of famous brands in the world like Nike, Victoria Secret, Gap, Zara are applying for our high-quality products. We are not only a supplier but also a dealer and retailer as well. Also, we supply both domestic(Korea, Vietnam) and oversea markets with high-quality products and competitive prices of textile foils. We always believe the trust with customers is the key to business fields. We are looking forward to cooperating with good clients.